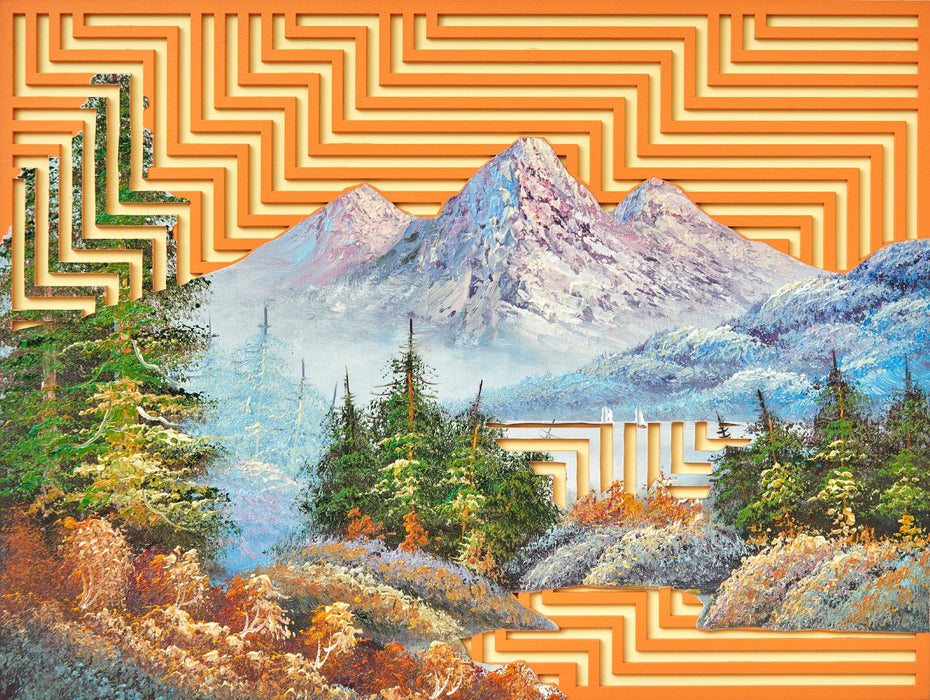 Passport to Eternety, 2020 by Baldvin Ringsted
Original price
£900.00
-
Original price
£900.00
Passport to Eternety, 2020 by Baldvin Ringsted
Oil on canvas, wood, enamel paint
40 × 30 cm
This is a unique work. Click here for more information.
Baldvin Ringsted 
Baldvin Ringsted born in Akureyri, Iceland 1974
Lives and works in Glasgow, UK 
Featured in "20 Artists to watch in 2020" by Saatchi Art
"I have always had a need to create. Growing Iceland as a teenager in the 80s and 90s, music formed an integral part of my daily life and identity. With sound and style borrowed from American East coast trash metal and Tampa bay death metal, me and my friends formed our  own fusion of DIY punk within the Icelandic climate.
I came to realise how music and imagery closely intertwine and started to gravitate to towards the visual aspects of music and auditory memory trough drawings, sculptures and installations.
Working as a visual artist, I am interested in the concept of auditory memory; how people recall sounds and how this can spark ideas and images and vice versa. This both applies to personal experience and historic events/pop culture. I usually set up the concept or the "script" to a new piece much like a composer would write out a score before handing it out to be performed. In that sense my practice rarely relies solely on chance or improvisation."