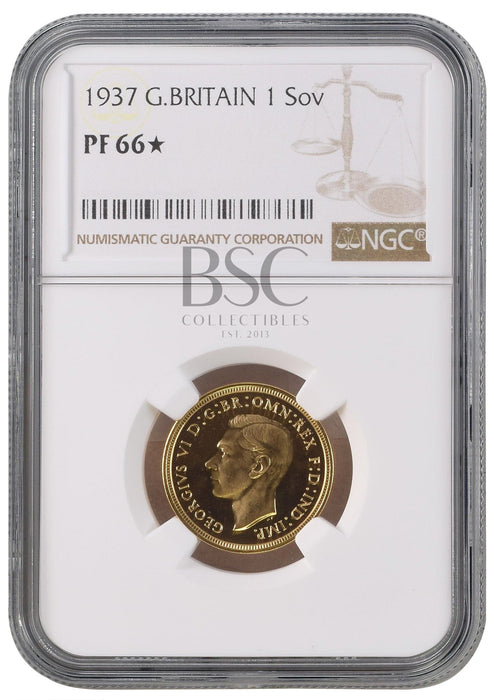 George VI, 1937 Gold Proof 'Coronation' Sovereign NGC PF66*
Original price
£1.00
-
Original price
£1.00
George VI, 1937 Gold Proof 'Coronation' Sovereign.
7.98g of 22ct/.917 gold (Actual Gold Weight: 7.34g of 24ct/pure gold). Obverse: GEORGIVS VI D G BR OMN REX F D IND IMP (George the Sixth by the Grace of God King of all the Britains Defender of the Faith Emperor of India). Bare head of George VI facing left, HP on truncation for designer Thomas Humphrey Paget. Reverse: St. George on horseback, brandishing his sword having slayed the dragon, his broken spear discarded on the ground, 1911 and B.P., for designer Benedetto Pistrucci, in exergue.
Authenticated and graded by NGC as PF66* -  NGC assigns its trademarked star designation to coins with exceptional eye appeal for their assigned grade. 
References: S. 4076, KM #859, Marsh 296B, W&R 439.