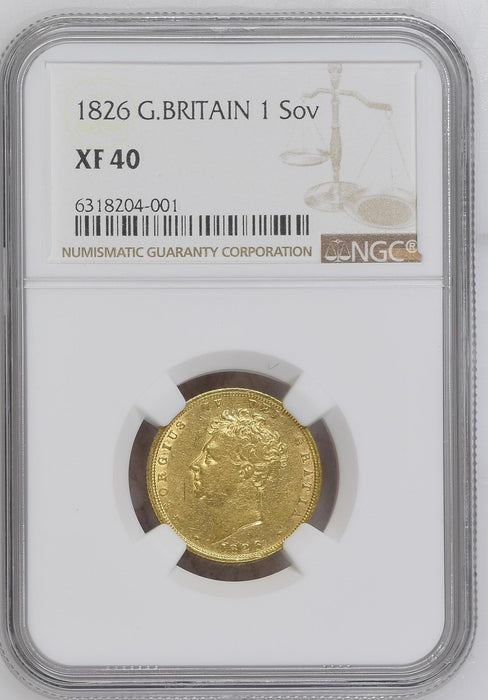 George IV, 1826 Gold Sovereign NGC XF40
Original price
£1.00
-
Original price
£1.00
George IV, 1826 Gold Sovereign
7.98g of 22ct/.917 gold (Actual Gold Weight: 7.34g of 24ct/pure gold). Obverse: GEORGIUS IV DEI GRATIA (George the Fourth by the Grace of God). Bare head of George IV facing left, dated 1826 below, by designer William Wyon. Reverse: BRITANNIARUM REX FID  DEF (King of the Britains Defender of the Faith), Crowned shield of arms and mantle, by designer Jean Baptiste Merlin. Extremely Fine. 
Authenticated and graded by NGC as XF40, certification no. 6318204-001.
References: S. 3801, KM #696, Marsh 11.