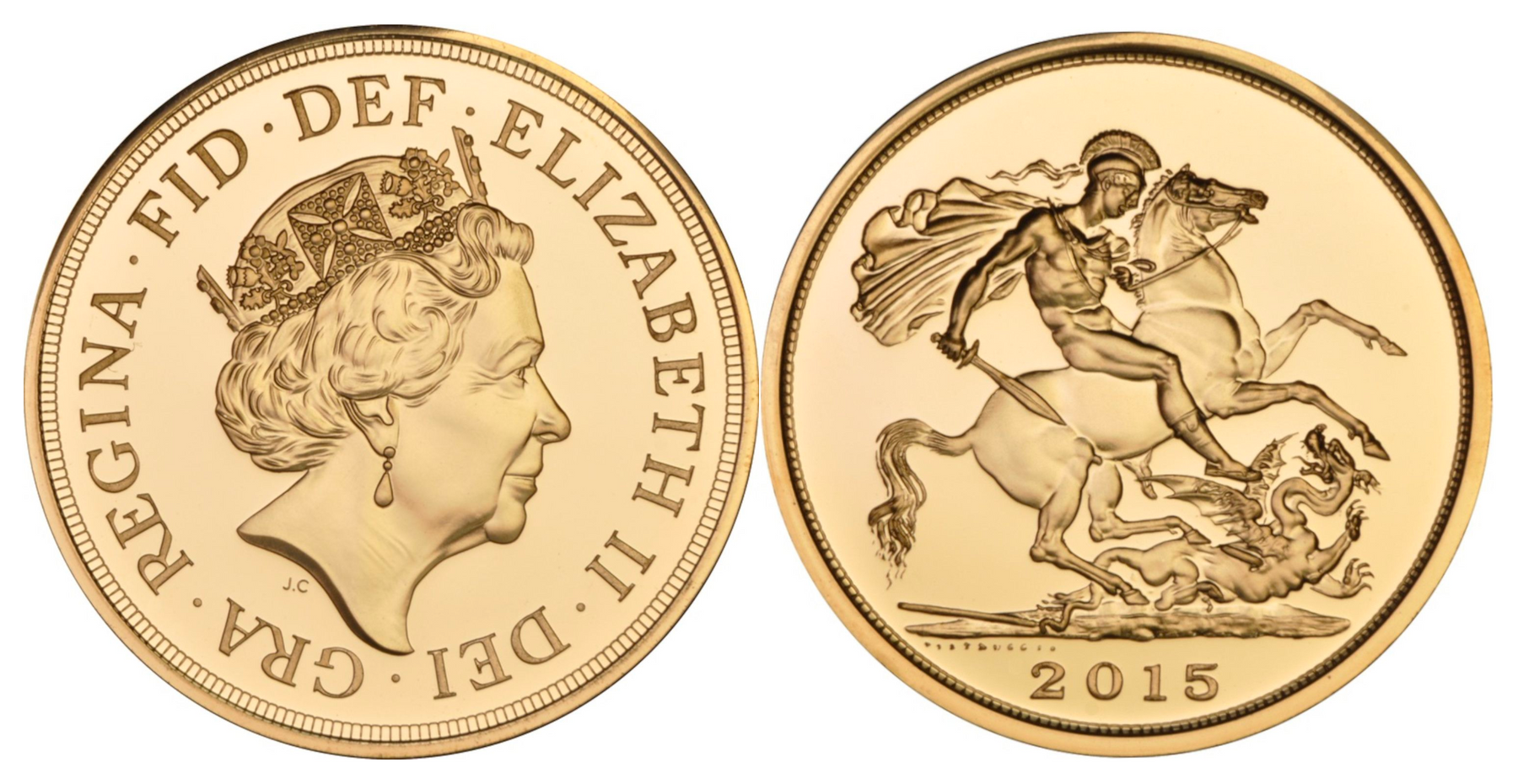 Gold Coins of Elizabeth II
With a reign that lasted just over seventy years (1952 - 2022), ruling over 32 sovereign states and being the figurehead of fifteen realms at the time of her death, it is safe to say that there are plenty of coins of Queen Elizabeth II. These coins range from the large gold one ounce Britannias and gold sovereigns to the base metal coinage used for circulation. 
With the sad news of the Queen's passing in September 2022, coins of Britain and some commonwealth states will now carry the portrait of her son, King Charles III. All new British gold proof coinage now carries the new king's image whilst his circulating coinage is expected to be released later in 2023 inline with the demand from banks and post offices. 
As no coins are being struck bearing her  image there has been a visible surge in the collectability of the coins of Elizabeth II. Some of these are collectors who wish to buy the remaining coins of Elizabeth II before they find their way into the trays of collectors and investment portfolios. Others wish to buy a piece of British history whilst they still can. With Charles III's next two successors being male, it could be quite some time before we see another female monarch. Elizabeth II will have an enduring legacy, perhaps even akin to the coins Queen Victoria's who has a similar history as a long reigning female monarch (63 years and 217 days) before the succession of four consecutive male monarchs, of which the longest reign was only 25 years and 260 days (the shortest being a mere 327 days). People now have longer lifespans and it is impossible to predict especially with Prince George's heir yet to be established, but it may be over one hundred years until we see another female monarch. 
BSC Collectibles inventory consists of a large number of British gold coins of Elizabeth II which are popular amongst collectors and investors for a number of reasons. One being that gold is VAT free, another being that due to their status as British legal tender they are capital gains tax free when resold at any profit and as mentioned their increased collectibility following her death. These coins range from 1/10th ounce gold Britannia with a face value of ten pence (10p) to the large 40 gram five pound (£5.00) coins and the even larger 1 kilo gold coins with a face value of one thousand pounds (£1000.00).